18 Jun

Networking Where You Don't Belong?

Last week I went to an NIA breakfast meeting in Greenway Plaza hosted by the wonderful Jennifer Johnson. I had the pleasure of meeting Jen for coffee in Rice Village prior to this breakfast and let's just say I'm grateful to have done so. Enjoyed the breakfast meeting however let's highlight the pre-intro coffee with Jen because that's what inspired this blog post.

Currently I'm in a season where I want to network in spaces that claim I'm "unqualified", where you won't see minorities, AND what potentially may give me anxiety.
"Don't be afraid to assert yourself, have confidence in your abilities, and don't let the bastards get you down." – Michael Bloomberg, co-founder of Bloomberg LP
Side note: What if the bastard is you? LOL!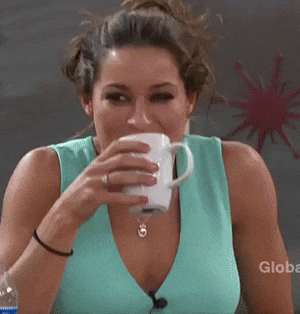 I reached out to Jen at around 9pm and to my surprise, she responded first thing the next morning?! This. Was. BIG! Listen, C-suite level positions, founders, CEOs, managers, and etc. are difficult to reach, and I respect their schedules, however you have those in c-level positions who claim to be available but have a Lauryn Hill mentality and show up late or don't show up at all. Refusing to communicate to those who are clearly vulnerable, looking for mentorship, or seeking gems for their own platforms is a HUGE issue in entrepreneurship with those in high places. So yes I was grateful. Here I am going through a transition from corporate America into my purpose in entrepreneurship and a stranger responds less than 24 hours. JACKPOT! Then it dawned me…I had a ephiphany…so you mean all I had to do was reach out and actually show up?! Was it all on me or Jen?! Sis passed me the ball and it was up to me to shoot.
I totally fan girl'd because I mean….I saw it as an opportunity and most importantly HOPE! Jen wasn't handing me an "M" but it felt like she gave me a blank check. Look prospects reach out to folks all the time and the people at the top of the org chart in some cases, purposely don't respond. Leaders lack wisdom in servant leadership in the entrepreneurial world. It's a wild place but oddly enough I get more and more curious about certain spaces with people who have that character, so I "intrude" in order to learn. Could it be the person at the top's ego? Could it be the prospect's approach? Maybe bad timing? I'd like to know your thoughts on this perspective. Buttttt let me give grace to the folks at the top…prospects don't kill me but….you do not want it that bad. (waits for it) I know, I know, it sounds like I am assuming but this is based on personal experience. What I'm realizing in my career is the first impression is the BEST impression. Word on the street is some of you are scheduling meetings with folks who have 5 minutes to spare and ya'll aren't actually using it which is beyonddddddddddd me! Call it what you want but you got 5 minutes to talk and so much could be said if you would stick to your word.
Here's my grace to prospects though. It's new. It's strange. It's scary. It's uncomfortable. It doesn't feel right. Oh here's the best statements, "I'm black, they're white, I'm a woman, he's a man, I'm a democrat, they're republican, I'm feminist, they're misogynist, I'm gay, they're straight, I'm single, they're married." The list goes on and on. And guess what, you just may be right and your points be valid, however when you are gifted and called, that is not an excuse. Don't rob yourself of an opportunity. When it's new and outside of your comfort, you may confuse an opportunity as a mistake. Everyone that you aspire to be is for sure not only speaking to those that fit in their comfort zone. We have to see outside of our home. We won't know the temperature if we don't go outside. Believe it or not, no matter how different your beliefs are, there must be one thing you share in common because that's why YOU chose to reach out.
I get a high from walking in spaces where my name doesn't necessarily match what they see in person if you know what I mean. I mean "Clarice" is cute but wait until you see the person behind the name LOL! It's fun and I also know it's nerve wrecking BUT I have tunnel vision for my why. So prospects, what does it mean to network where you don't belong? For me it's finding the why of how people think, speak, move in spaces I am interested in that I know I'll be outnumbered. If you think fear or anxiety doesn't brew from this, you must be crazy. I was telling my sister last night, that you'll never know I'm screaming on the inside when I stand in front of people and simply introduce myself. I have mentally trained myself to only picture myself in the room. I'm only interested in doing what I'm called to do and I'm not called to fear. Fear is just a feeling that's but for a moment.
Before you reach out to a person or group, write down your why and study it. Ask yourself "why do I believe I could benefit from this person's resources and how can I give to their platform?" Yes, it's a 2-way street, this isn't only for you. This is exactly why relationships aren't retained which is going to be for another blog post. Stay tuned! Would they benefit from your resources eventually? Before you start checking your wallet, think bigger because resources could be ANYTHING! List out theses things and I guarantee you will focus less on the minority circumstance and more on your why. I attended different places where I knew I'd be outnumbered and challenged myself to speak if I was at a bar, Pilates, or coffee and each time, I wrote in my general the why and benefits. In conclusion, know that what you're doing currently to "expose" yourself isn't solely for today, it's for tomorrow so sign up for that event that you've been putting off due to your level of discomfort because you look like you don't belong.
Isaiah 55